---
9701 Calumet Avenue - Munster, IN Located in beautiful Centennial Park, on the east side of the park, just south of the gardens, this 3-acre dog park is the perfect place for your family and furry friends. The dog park is a member only park and offers dog-size drinking fountains, a dog playground, fenced in security, dog doo doo bags and a hilltop view that overlooks the entire park and golf course. Users pay an annual fee to offset the care and maintenance of the dog park. All dogs must be licensed and proof of immunization must be submitted before a pass is issued. There is a two-dog limit use of this facility. A lanyard and identification card will be issued and must be worn at all times when using the dog park. Annual Membership* First dog -- Residents $50 - Non-Resident $175 Second dog -- Residents $25 - Non-Resident $50 *Must provide proof of immunization and city/town registration when applying for annual membership.
Does your dog love to be a dog? Then, bring them to Wicker Memorial Parks Dog Run! Located off of Indianapolis Boulevard, the Dog Run is a fenced in area where your dog can enjoy the freedom, while playing with other dogs. All friendly dogs are welcome! Wicker Memorial Park Dog Run Rules
All dogs must have current vaccinations (Rabies, Distemper, Parvo and Leptospirosis). Dogs must wear current dog tags.

No more than 3 dogs per person are allowed at any time. Owners must have a leash for each dog at all times.

Aggressive or female dogs in heat are prohibited.

Dogs must be at least 4 months old to enter dog run.

Do not feed dogs in dog run.

Food, drinks and smoking are prohibited in the dog run.

No glass containers are allowed in dog run.

Dog owners must pick up after their dogs.

The dog run is for dogs and their handlers only. This is not a petting zoo.

Children must be at least 12 years of age to enter dog run.

Dog owners are responsible for any injuries caused by their dogs.

Do not allow your dog to harass humans, pets or wildlife.

Never leave your dog unattended.

Users of this facility do so at their own risk. Wicker Memorial Park will not be liable for any injury or damage caused by any dog in the dog run.

Breeds such as Pitbulls, Rottweilers or any mix of such breed are prohibited in the dog run or anywhere within the park.

Do not climb trees, fence or benches in dog run.

Please do not litter anywhere in the dog run or the park.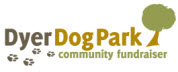 KMR (Kitten Replacement Formula)
Pee Pads (for puppies)
Tidy Cat Scoopable Litter
Friskies canned cat food (no fish)
Purina One dry kitten food
Purina One Shredded Blends dry cat food
Cat & Dog Toys
Paper Towels
Odo Ban Spray
Gift Cards for pet supplies
Gasoline Cards for transporting animals
Bully Sticks for dogs
We Need Your Donation Today to Help Feed Our Cats & Dogs and Find Them Permanent Homes
OCTOBER 2017
October 14, 2017: 11 a.m. - 3 p.m. - Petco Adoption Event, 5925 U.S. Highway 6, Portage, IN
October 14, 2017: 11 a.m. - 3 p.m. - Ted's Feed Store Adoption Event, 2112 U.S. Highway 41, Schererville, IN
October 15, 2017 : 11 a.m. - 3 p.m. - Petco Adoption Event, 5925 E. Highway. 6, Portage, IN
October 21, 2017: 11 a.m. - 3 p.m. - Petsmart Adoption Event, 2881 E. U.S. 30, Hobart, IN
October 22, 2017: 4 p.m. - 9 p.m. - Texas Roadhouse Fundraiser, 6130 E. U.S. Highway 6, Portage, IN
October 28, 2017: 11 a.m. - 3 p.m. - Petco Adoption Event, 5925 U.S. Highway 6, Portage, IN
NOVEMBER 2017
November 5, 2017: 8 a.m. - 1 p.m. - Pancake Breakfast & Bazaar, St. John Panel Room, 1844 Lincoln Avenue, Whiting, IN
November 12, 2017: 11 a.m. - 3 p.m. - Petco Adoption Event, 5925 U.S. Highway 6, Portage, IN